I think I've got this figured out.

At long last ... some photos:

This is the 1st of two ponchos I'm doing as a Test Knitter for South West Trading Company:



Same pattern and yarn, just a different color:



I am totally loving working with this yarn. It's definitely a pleasure.

And thanks to everyone for your patience about the little blue box. So, without further ado, here's my new bling-bling!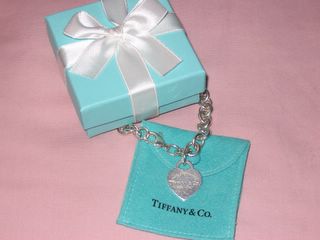 It's the Return to Tiffanys Tag Bracelet - the picture really doesn't do it justice.

Okay, now that I've pulled just about all of my hair out trying to fix the picture problems on here, I'm going to bed. G'night!